I'm sad to see
September Farm
and
The Farmer's Wife
closing down their link-up. With summer heading our way quickly, I can see fewer blog posts in everyone's future though :)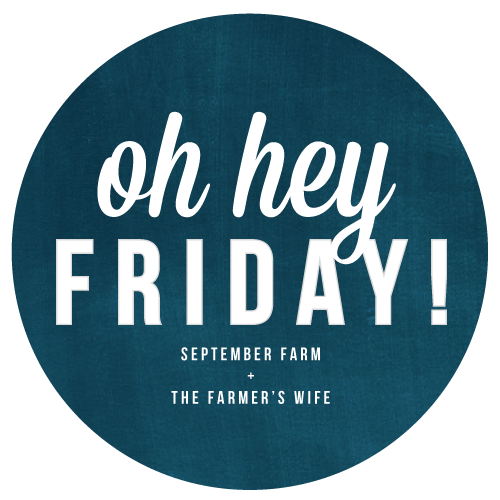 Onward and Upwards!
Mother's Day is this weekend and I hope every one has a wonderful day spoiling their moms and being spoiled (if they are a mom).
Here are the top items on my Mother's Day Wishlist. I'm a very practical gift giver/wanter (is that a word? No? oh well) Two years ago I asked for a
stick vacuum
and Justin and I both agree it's the best gift we still use to this day.
1.
Getting my Tahoe detailed.
It's in the shop now and I should be picking it up after lunch! I found a local place that does chemical free steam cleaning and they clean your car seat for free!! Hallelujah for a crumb/dirt/spilt coffee free ride.
2.
Spiralizer
I have been wanting one for a while and now that zucchini is really coming into season, it's time to start making zoodles!
3.
A Ringly Bracelet
This is definitely a more impractical gift, but I love that it can replace my fitbit AND be connected to my phone. I would love to keep my phone down more but not worry about missing calls/notifications from important numbers. My size is currently sold out but the second it's restocked, that beautiful piece of jewelry is getting ordered.
4.
A Roomba
This probably will end up being my Christmas gift.....as always...a vacuum :) Haha!
But really, this would be amazing. I love that it has an app so I can run it remotely.
5.
A Family Day on Sunday
No brunches!
I'm open to take out though ;)
Have a Happy Mother's Day! I hope the weather is sunny, the kids are happy, and you get a full night's sleep.
Smidge of This
Carolina Charm