A while back I mentioned that I started putting
Frankincense oil
in my face lotion
(see here)
.
Two months later? I LOVE IT. My skin is so smooth and baby soft!
I also use diluted
Tea Tree oil
in my skin care routine.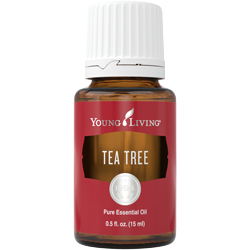 Post Breastfeeding wreaked havoc on my face. I was blemish free all through pregnancy and breastfeeding. Then one morning, a week or so after finishing nursing - BAM. Major breakout. Now my hormones cause a breakout every month, but each month that passes, there are fewer and fewer blemishes I have to contend with.
I have a hard time putting chemicals on my skin now. Not only do I get horribly dry spots that peel and can't be covered in make-up, I don't know how the chemical affect other parts of my body. With Tea Tree, I have no peeling skin, no extra redness, and no worries! Personally I've seen faster results from using Tea Tree than I have using any other OTC or prescribed medication.
After I wash my face at night, I get a cotton ball damp and put two drops of tea tree oil on it. Then I swipe it over my acne prone spots and let dry. Then I put on my lotion and wake up to buttery soft skin that glows.